A-T.A.S
Anti-Terrorism Assault Squadron
Abbreviation: A-T.A.S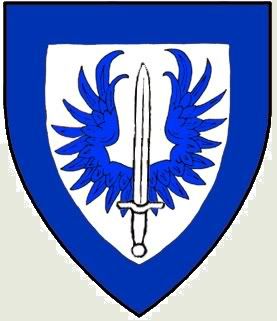 "It isn't up to the ruling bodies to pursue those responsible for heinous acts. It's up to those that choose to take on the responsibility to fulfill the task." — ?????
About A-T.A.S.
A-T.A.S. is somewhat of a self claim military organization which boarders closely on being considered a mercenary group. The group has ideals and goals which they are working to achieve through their countless efforts.
The abbreviation it's self stands for Anti-Terrorism Assault Squadron. The group acts against terrorism activities or activities that are looked down upon highly. A-T.A.S. is known for being a 'battle ready' group, but they do as well do political work which isn't realize noted.
After the release of Satan Morroc the squad formed. It began with a few members, but developed into a pretty big squadron intent on taking on the dangers that threaten the world. Originally the group out as a bunch of vigilantes, but over time the squad formed military qualities (such as ranks and a chain of command).
In recent new the original Commander General and Lieutenant General have finally been acknowledge to be MIA. Other records about said matters are classified, but a large portion of the groups population has resigned because of their disappearance.
Recent Activities
Due to newly appointed Commander General Remouri's aim A-T.A.S. has taken up the war on slavery.
Group Members:
Group Location:
Region: Independent Region.
Town: Veins.
Building Veins Inn.
Description: N/a.
Squad Rankings:
Highest to Lowest:
Commander General
Lieutenant General
Brigadier General
Colonel
Lieutenant Colonel
Major
Captain
Sergeant Major
Staff Sergeant
Sergeant
Private 1st Class
Private
Recruit
Special Rankings:
Commission Officer.
Combat Instructor.
Combat Medic
Field Investigator.
Specialist